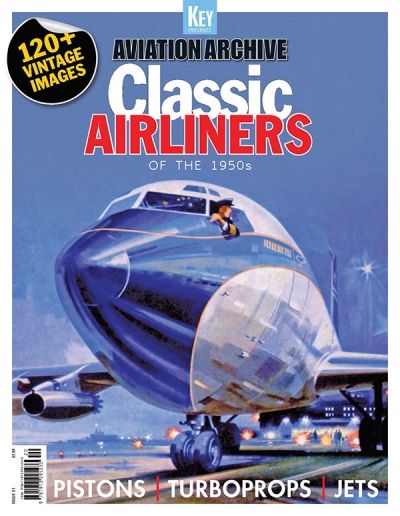 In this 51st issue of Aviation Archive, we look at the most influential 10 years in the history of commercial aviation. We have selected 24 of the most significant airliners that either first flew or entered service in the decade. 'Classic Airliners of the 1950s' features stunning photographic coverage, together with contemporary cutaways.
---
About
Aeroplane Collectors' Archive is a series of bookazines produced by a dedicated team of enthusiasts focusing on groups of aircraft from the history of aviation in a particularly close-up fashion. Featuring archive images alongside period cutaway diagrams, the intention is to take reader 'inside' the aircraft in the most literal sense.
Highly detailed, annotated double-page cutaway drawings by artists who studied the different aircraft on production lines expose every facet and function of the aeroplanes' anatomy, providing a complete and comprehensive understanding of the inner workings and layout. These line drawings are accompanied by a selection of images from Aeroplane's extensive archive, carefully chosen to highlight external and internal details not visible on smaller prints.
Accompanying text charts the design and evolution of all aircraft featured along with their specifications, variants and a brief history of their flying careers. Titles currently range from early flying-boats to World War II bombers and fighters and early post-war British airliners, exploring the variety of winged wonders that rolled off British production lines.
The unique and hugely in-depth coverage of aircraft from the outside in will appeal to all aviation enthusiasts as well as readers who simply enjoy discovering how things work!